August 5, 2017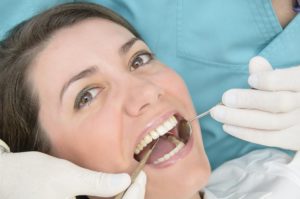 Dental crowns are advanced restorations that allow dentists to save teeth that may otherwise need to be extracted. However, traditional dental crowns required patients schedule at least two appointment, and the process could take weeks or months to complete. In some dental offices, you can get the same, high quality restorations in just one appointment using the CEREC system.
What is CEREC?
CEREC literally stands for chairside economical restoration of esthetic ceramics, but it's really much simpler than that. CEREC is a state-of-the-art restoration system that allows dentists to complete the entire dental crown preparation, creation, and placement process in one appointment. There's no need to wait for a dental lab to craft the crown or schedule multiple appointments.
(more…)
February 15, 2017
Dentist OKC: Are You Flossing Properly?
Let's be honest, flossing properly is actually a bit more tricky than you'd think. Are you doing it properly? Many people wonder whether they are flossing correctly, often enough, and with the correct flossing instrument. If you're tired of feeling ashamed and getting lectured by your dental hygienist at every dental appointment, this post is for you! It may seem like a daunting task to get your hands all the way in the back or to apply a proper technique, but with some help you may be able to pull it off. Our dentist in OKC is here to provide you with flossing tips!