Dental Bridges – Edmond, OK
Replacing Multiple Teeth In a Row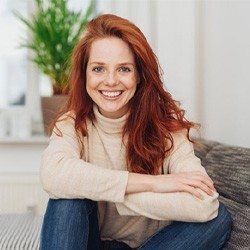 Are you missing one or several pearly whites consecutively? Instead of replacing each one individually, our team can simply renew your smile with dental bridges in Edmond. These restorations consist of two dental crowns connected by pontics, which can effectively close the gap between your teeth. Not only is this more straightforward, but the materials we use will provide a lifelike and reliable solution that'll blend well with the rest of your smile. After just two visits, you'll be free to show off your renewed pearly whites! Read on or give us a call today to learn more about dental bridges.
Why Choose Bluff Creek Dental for Dental Bridges?
Natural-Looking & Durable Dental Materials
Use State-of-the-Art Technology for Custom Designs
Highly Experienced & Caring Dental Team
What Is a Dental Bridge?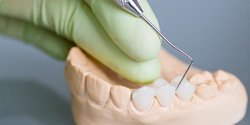 A dental bridge tooth replacement prosthetic is composed of three main pieces: the replacement tooth or teeth (also known as pontics) and two dental crowns attached to both sides of the prosthetic teeth. To bridge the gap in your smile, the dental crowns need to be cemented into place over the top of two healthy teeth on either side of the lost teeth. This seamlessly recreates your lost dental structures. Before then, our team will need to prepare your adjacent pearly whites by removing a portion of their enamel to make room for the crowns.
Types of Dental Bridges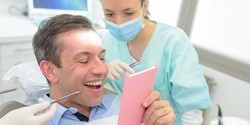 Once you've scheduled an initial consultation with our team, we'll assess your oral situation, review your medical/dental history, and walk you through the type of dental bridge that would be ideal for you. These include:
Traditional Dental Bridge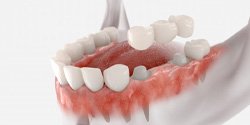 The traditional dental bridge will be made up of two dental crowns that will be supported on either side of the gap by the nearby healthy teeth. Of course, we'll have to prepare your natural teeth first by shaving down some of the enamel so that there's space for the dental crowns. After the bridge has been cemented in position, you'll be free to use your newly restored smile.
Implant Bridge
This option is similar to a traditional bridge except we won't need to prepare any of your healthy pearly whites. Instead, we can embed dental implants into your jawbone to support the restoration, preserving your natural smile while also promoting stronger bone tissue. Your results can typically last decades or a lifetime with proper care.
The Benefits of Getting a Dental Bridge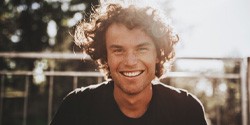 Some of the benefits of dental bridges include:
Rebuild one or several missing teeth
Lifelike restoration for a seamless blend with your smile
Avoid dental shifting due to tooth loss
Simplify oral hygiene
Can last 15 years or more with proper maintenance
Can maintain a stronger jawbone (with implant bridge)