Dental Implants – Oklahoma City, OK
A Valuable, Lifelong Tooth Replacement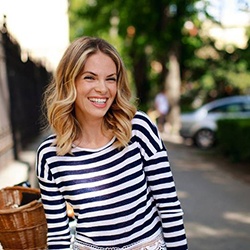 No matter the cause of tooth loss, prompt replacement is crucial to maintain oral health and prevent the loss of more teeth later on. Dental implants provide a comprehensive tooth replacement, giving you back the visible crown as well as its supporting root structure. Dental implants in Oklahoma City, OK closely mimic your natural tooth, allowing you to chew, speak, and smile without the worry of missing teeth or an ill-fitting replacement. Whether you need a single tooth implant or a full set of implants, Bluff Creek Dental can help guide you through your treatment. Dr. Crowley provides full-service dental implant care for Oklahoma City, OK and surrounding areas. Contact us to schedule your consultation today!
Why Choose Bluff Creek Dental for Dental Implants?
Entire Dental Implant Process Completed Under One Roof
Sirona 3D X-Ray Technology for Precise Implant Placement
Several Flexible Financing Options Available
What Are Dental Implants?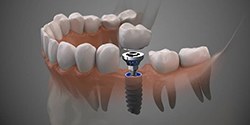 Unlike other types of prosthetic tooth replacements, dental implants bring back the root that is normally hidden beneath the gums. The implant itself is a small titanium post that is surgically placed into your jawbone to act as a new root. Your jawbone will gradually fuse to the post (in a process called osseointegration) to provide a stable foundation for your restoration, which is attached to the implant using a metal abutment.
Once this process is complete, you'll have replacement teeth that essentially look, feel, and function just like the ones you lost. Plus, the bond they forge with your jawbone gives them the potential to last for several decades or even a lifetime!
The 4-Step Dental Implant Process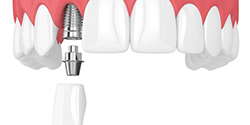 While many dental offices rely on referrals to complete the surgical portions of the dental implant process, Dr. Crowley is highly trained and experienced in the placement of dental implants. That means you'll likely never have to leave the comfort of Bluff Creek Dental throughout your dental implant treatment. Every patient's tooth replacement journey is different, but here is a basic outline of how dental implants work in Oklahoma City:
Initial Dental Implant Consultation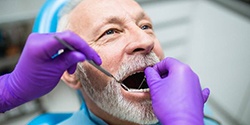 Dental implant treatment is known for its high success rate, but there are preliminary steps that factor into maintaining such a level of excellency. One of them is the initial examination, at which time we'll evaluate your oral health – after all, the condition of your gums and surrounding teeth will impact the longevity of your dental implants in Piedmont. Therefore, if there are any signs of gum disease or other issues, we'll discuss the treatment options with you.
We'll also measure your existing jawbone density, as it's key to a dental implant seating properly. If you have an insufficient amount, one possibility is for you to undergo a bone grafting procedure. It involves the removal of bone material from another part of your body (usually the hip or chin) and adding to the jaw to build up the bone bed. Once you've sufficiently healed, we can then schedule the dental implant surgery.
Dental Implant Surgery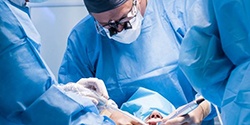 As a skilled implant dentist in Oklahoma City, Dr. Crowley can handle the surgical implant placement himself. Not only does this make the overall process more convenient, but you'll be working with the same team you already know and trust.
Once you're fully comfortable with the help of anesthetic and/or sedation, Dr. Crowley will make incisions in your gum tissue to access your jawbone. He'll then insert the implant posts at predetermined locations and angles before suturing your gums closed and letting the healing process begin.
Dental Implant Osseointegration/Abutment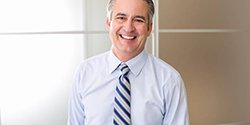 After dental implant placement, the next step is for your gums to heal and for the biocompatible titanium to fuse with your jawbone, which is called osseointegration. This can sometimes take up to nine months to complete, but it's well worth the wait, as you'll gain a lifetime of confident smiles, enjoyable meals, and better oral and overall health.
Once we determine that you've healed well enough and the fusion process has successfully completed, we'll place a titanium abutment, which is carefully screwed into the implant to allow the final restoration (a personalized dental crown, bridge, or denture) to securely attach to it.
Delivery of Dental Implant Restorations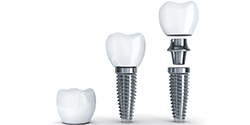 Your restoration, constructed from the highest grade of dental ceramics, will match the color, texture, and strength of your natural teeth. With these components in place, you'll have a smile that is just as attractive and functional as your original ivories.
The timeframe for the dental implant process will ultimately depend on your individual needs. However, with many dental implants in Oklahoma City lasting 30 years or more, displaying a little bit of patience and following the care tips that we'll provide will reward you mightily!
Benefits of Dental Implants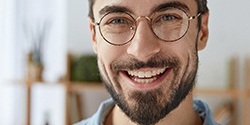 In addition to filling the gaps in your smile, dental implants offer a number of benefits, including:
Recreates the Entire Tooth Structure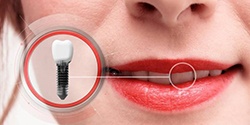 Traditional dental prosthetics only replace the portion of your tooth visible above the gum line. A dental implant takes it one step further because it also treats the root. A titanium implant post is surgically placed into your jawbone to act as a new root. The post stimulates your jaw to promote new bone growth. This allows your jaw to fuse to the post through a process called osseointegration. This provides a secure foundation for your restoration, which is connected using an abutment. This allows your dental implant to closely look and feel natural.
Long-Term, Cost-Effective Solution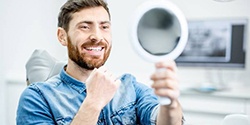 With your jawbone supporting the dental implant, your new smile has the potential to last forever with the right care. This allows you to make a long-term investment in your oral health because it will never need to be replaced. Not to mention, you'll also lower your overall oral health expenses because dental implants in Edmond preserve your jawbone. This stops dental drift to reduce your risk of cavities, gum disease, and additional tooth loss to prevent needing a costly treatment down the road.
Easy Maintenance and Care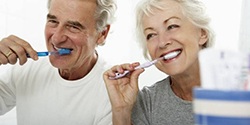 You won't need to worry about adding a lengthy cleaning process to your daily routine. Unlike other dental prosthetics, you won't need any special cleaning solutions. Simply brush and floss your teeth normally. Pay extra attention when cleaning around the dental implant and the abutment. Besides caring for your smile at home, don't forget to visit your dentist at least twice a year for a cleaning and checkup.
Enjoy Your Favorite Foods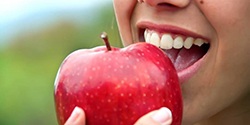 Your jawbone provides a stable foundation for your restoration, allowing you to enjoy your favorite foods. With your post secured to your jawbone, you'll regain as much as 70% of your natural biting force. You'll never need to worry about any slipping or irritation to bite and chew confidently.
High Success Rate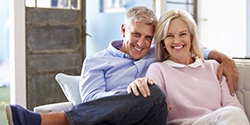 Dental implants are the most predictable and reliable solution to treat tooth loss. In fact, they have over a 95% success rate. The biggest threat to their longevity is a preventable infection called peri-implantitis. You can reduce your risk of it by maintaining your home oral hygiene habits and visiting your dentist regularly. If you develop any signs of dental implant failure, don't wait to see your dentist.
Who Dental Implants Can Help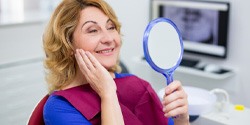 Whether your smile has just one small gap or several, dental implants in OKC are versatile enough that they can very likely fill the empty spaces. Most healthy adults qualify for dental implants, regardless of the number of teeth they're missing. Even if you're not eligible right away, there's a good chance that our team at Bluff Creek Dental can help you become a good candidate in the future!
Who Is a Good Candidate for Dental Implants?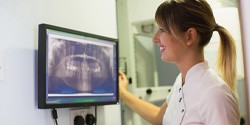 Despite the complexity of the treatment, dental implants can help the vast majority of healthy adults who are suffering from tooth loss. Some patients qualify immediately, while others must complete one or more preparatory treatments beforehand. Typically, a good dental implant candidate should meet the following criteria:
Great oral health – Untreated gum disease increases the risk of dental implant failure, so we'll need to address it prior to implant placement.
Good overall health – Ideally, you should have no medical conditions that hinder your ability to undergo or recover from minor oral surgery.
Strong jawbone – It's common to lose jawbone density after teeth go missing. If your jawbone has deteriorated, it can't support dental implants. You may need a bone graft to create a strong foundation for your new teeth.
Healthy oral habits – Dental implants tend to last longer in patients who maintain excellent oral hygiene, keep up with routine dental checkups, and avoid tobacco products.
Once Dr. Crowley has determined that you can move forward with dental implant treatment, he can begin planning out the details based on the number of teeth you're interested in replacing.
Missing One Tooth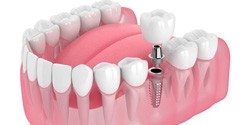 If you're missing a single tooth, then Dr. Crowley can vertically position a dental implant post into the empty space and then attach a dental crown on top. Since the crown will be custom-made from realistic materials, the people around you shouldn't be able to tell your implant apart from your natural pearly whites. A dental implant is a far superior way to replace a missing tooth than a dental bridge, which requires that some enamel be filed away from the two adjacent teeth. The implant can support itself without the need to sacrifice any healthy tooth structure.
Missing Multiple Teeth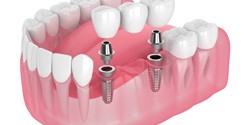 To replace several missing teeth in a row, we don't actually need to place an implant for each individual tooth. Instead, we can position one implant at each end of the gap and have them support a bridge that seamlessly completes your grin. Unlike a traditional bridge, an implant bridge doesn't rely on your remaining teeth, making it a healthier and more conservative treatment.
Alternatively, if your multiple missing teeth are not consecutive, we might be able to anchor a partial denture onto a few expertly positioned implants. This way, we can bring back several teeth along the arch using as few implants as possible.
Missing All Teeth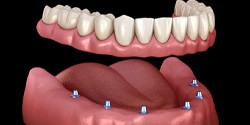 If you've lost all of your teeth, you're probably thinking that traditional dentures are the only way to get your complete smile back. The good news is that there's another option that provides more durability, reliability, and longevity – implant dentures. With this solution, a full denture can be secured onto a small number of implant posts (usually between four and eight) that are strategically placed in the densest parts of the jawbone. As a result, your implant denture won't slip out of place, and it can potentially last a lifetime. Implant dentures can be either removable or fixed in place, and during your consultation, your dental implant dentist in OKC can help you decide the option that's best for you.
Understanding the Cost of Dental Implants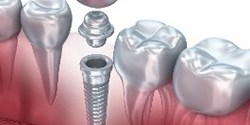 There is no set price tag for dental implants because their cost is based on your individual treatment plan. Factors that will influence the cost may include how many teeth need to be replaced, additional procedures, or your dental insurance. During your initial consultation, we will provide you with an estimate for your procedure. We currently have a $3,000 implant special to help your new smile stay within your budget.
Preliminary Treatments & Dental Implant Surgery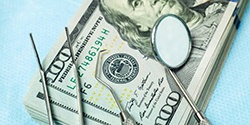 Any preliminary treatments that you require before you can get dental implants, including gum disease therapy, tooth extractions, and bone grafting, will contribute to the overall cost. For many patients, these treatments are necessary in order to ensure that the dental implants are successful. Preliminary treatments can sometimes be covered by dental insurance, so this is something that you should check with your insurance provider. Since we conveniently provide the entire treatment under one roof, you don't need to worry about working with an outside surgeon and needing to pay for the implant placement separately.
The Parts of Your Dental Implant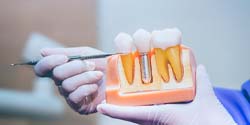 Smiles are kind of like snowflakes. No two are the same, and thus no two oral procedures or surgeries will be exactly identical, either. Your dental implant treatment may vary quite a bit from what you have heard from friends or family members.
Some of the most significant factors influencing the cost of dental implants include:
How many implant posts are required: Because dental implants are individually priced, the extent of your tooth loss is the biggest driver influencing the cost of the overall procedure.
Where in the jaw the implants will be placed: The location of your dental implants will also significantly determine how much they cost. Replacing front teeth requires a more complex procedure, as aesthetics are of significant concern.
What the implants are made of: Most implant posts are made from titanium, a biocompatible material that promotes the growth of bone tissue for a sturdy foundation. However, patients with metal allergies or sensitivities may wish for an alternative option, like ceramic or zirconia. These special materials cost more than titanium.
Other concerns: Should you need special accommodations for anesthesia or sedation, your implant dentist will discuss which will suit you best. The cost of the overall procedure may increase as well.
How Dental Implants Can Save You Money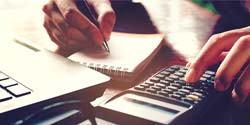 It can be tempting for patients to try to save money by opting for dentures or bridges, but dental implants have benefits that you can't get from other tooth replacement options. They can even help you to save money in the long run. You won't need to worry about paying for replacements every 5 to 7 years like you would with dentures, and there's no need to stock up on adhesives or soaking solutions either. They can also help you to avoid oral health issues, like gum disease, misalignment issues, and tooth decay, that will require costly treatments over time.
Does My Dental Insurance Cover Dental Implants?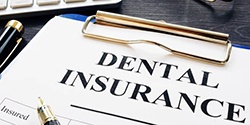 Often times, dental insurance plans don't cover the cost of dental implants, but there are a few exceptions. Parts of the final or preliminary treatments are often covered. One of our friendly team members would be happy to go over your benefits with you so you know exactly what is and isn't covered before your treatment begins. We'll do everything we can to help you maximize your coverage.
Making Dental Implants Affordable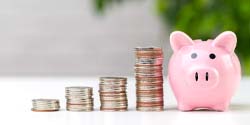 If you don't have dental insurance, you aren't necessarily left completely on your own. We have an in-house membership plan that can help patients to save when it comes to dental care. We also work with CareCredit – a third-party financing company that can break the cost of treatment into manageable monthly installments with little to no interest. Talk to our team to learn more about your options!
Dental Implant Technology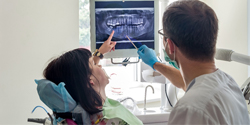 One of the most notable benefits of dental implants is their high success rate. However, a lot goes into dental implant treatment to ensure that is the case. That includes a highly meticulous planning process not just to determine eligibility, but to create the most successful outcome possible. That's why Bluff Creek Dental utilizes advanced implant technology, regardless of how many teeth you need to place. Feel free to learn more about them ahead of your next appointment below or give us a call directly to set up an in-person consultation!
3D Cone Beam Imaging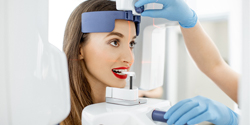 Digital X-rays are designed to give us a clear picture of your mouth and the current condition of your bone tissue. However, X-rays are only two-dimensional, making them limited in applications where dental implants need to be placed. This is where 3D cone beam scanning comes in. Our Orthophos SL 3D tool from Sirona enables us to capture a fully 3D image of your mouth, allowing us to view detailed portions of your mouth and jaw from all angles.
For example, 3D X-rays highlight important oral structures, including nerve pathways, soft tissues, and craniofacial bones. Our team works diligently to avoid these sensitive areas during the actual placement of the implant(s). As a result, you can expect:
Improved precision and predictability: It will be substantially easier for our team to recognize potential obstacles and avoid them before surgery occurs.
High success rates: Better precision also means the success rate of your implant will be higher. This is because we're able to maximize all available bone tissue for better integration.
Better safety and comfort,: All scans only take a few minutes to complete and are 100% painless.
E4D Digital Impression System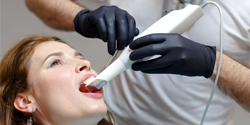 If you've ever had to have restorations created before, you may already know about the process of biting down into gray impression material just to have it made. By using our digital impression system from CEREC, you can skip that step entirely. Instead of creating a physical mold using putty material, we've made the process fully digital!
The procedure is relatively simple: we carefully guide a small, handheld oral scanner around the inside of your mouth. This device captures hundreds of images of your oral structures, then sends them to our computer. These images are recompiled to create a 3D image that acts as the impression. From there, we can make adjustments as needed to design a restoration (whether that be a crown, bridge or denture) that fits on top of your dental implants!
Dental Implant Post-Op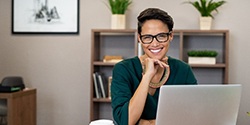 After having your dental implants surgically put into place, it is important that you know how to recover successfully at home. The dental implant post-op instructions in Oklahoma City that you will receive by Dr. Crowley and our team will discuss which symptoms are normal, what you can expect throughout your recovery, and what you can do to further the healing process. Should you experience any intense pain or side effects not mentioned in the following list, please contact our dental office for instruction.
What to Do Directly After Dental Implant Surgery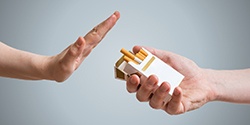 After your dental implant placement is complete, you will need to adhere to the instructions provided to you for optimal recovery. To ensure the blood clot that is forming in your surgical sites remains untouched, you must follow these rules:
Do not use straws while consuming beverages.
Do not smoke or use tobacco products for at least the first day. Although, it is best to avoid this altogether throughout your recovery.
Do not spit, as this can dislodge the blood clot. Instead, use tissues or swallow your saliva.
Do not touch or prod your surgical sites with your fingers or tongue.
Common Side-Effects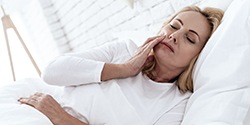 It is common to experience some mild side effects after your surgery. The first few days are when you will see most of the following occur, effectively dissipating and subsiding over time. However, should you notice these side effects lasting longer than necessary, make sure to contact your implant dentist in Oklahoma City.
The side-effects you can expect to experience include:
Multiple days of intermittent bleeding. You can minimize the flow by using clean gauze and gently applying pressure by biting down.
Some swelling will be prominent in the first 3 days; however, it can last more than one week. You can reduce the swelling by using cold and warm compresses.
General discomfort, which can be minimized by taking an over-the-counter pain reliever.
Diet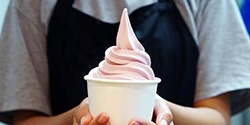 Although you may be tempted to drive through your favorite fast-food place for a juicy burger and fries, it's best if you eat softer foods in the first few days after your procedure, some of which can include:
Pasta
Yogurt
Ice cream
Pudding
Warm soup
Scrambled eggs
Mashed potatoes
Once the side effects of your surgery begin to dissipate and you feel more ready, you can return to your normal diet. It is recommended, however, that you avoid as many hard, crunchy foods as possible and keep from applying too much pressure when chewing to your implant sites.
Health & Oral Hygiene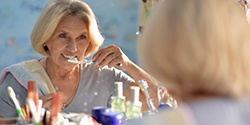 Although you will be healing at home in these few months after your dental implant surgery, you will need to stay on top of your dental hygiene routine to maintain good oral health. To do this, make sure you are:
Brushing your teeth the day after your surgery. You will need to be mindful when brushing around your surgical sites.
Rinsing your mouth with mild salt water at least 2-3 times each day. This is best done after eating your meals, and if you have a prescription mouth rinse, make sure to use it.
Not using mouthwashes that are high in alcohol (i.e., Scope, Listerine)
What to Do After Your New Teeth Are Attached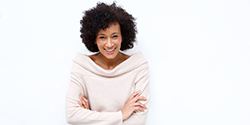 You'll be pleased to know that once you reach the stage of receiving your customized restoration, you can breathe easy! The hard part is already over. When having your new crown, bridge, or denture put into place, you may experience some minor sensitivity in your gums (which should only be temporary), but you can easily control any discomfort with oral pain medication. With no swelling or bleeding to worry about, you can begin to enjoy your new dental implants in Piedmont the very same day!
Dental Implant Frequently Asked Questions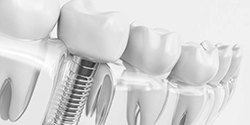 When you lose a tooth, your quality of life and oral health significantly decline due to the empty space. Now, you have many excellent options available to replace it, but which is best? You may have heard about the benefits of dental implants, but are they right for you? At Bluff Creek Dental, we understand that you have plenty of questions about the procedure. To help you make a wise decision, we have the answers you need.
How Long Do Dental Implants Last?
Dental implants have over a 95% 10-year success rate. With the right aftercare, like maintaining your oral hygiene and regular care from your dentist, they have the potential to last for a lifetime. You will need to have the crown replaced about every 10 years because it will experience wear and tear.
Can You Be Too Old for Dental Implants?
You are never too old for dental implants; however, your candidacy depends on your oral and general health, as well as your jawbone's density.
How Long Does the Dental Implant Process Take?
Completing your smile with dental implants will take some time. After the implant placement, your jawbone will need time to heal to fuse to it, which typically takes three to six months. After adequate healing has occurred, the abutment and dental crown will be attached.
Will Smoking Cause Dental Implant Failure?
Smoking or tobacco use in any form increases your risk for implant failure because it lowers your body's ability to heal and fight infection. With infection as the biggest threat for implant failure in Edmond, it is best to avoid tobacco.
How Do I Take Care of Dental Implants?
Caring for your new smile is similar to caring for your natural teeth. Brush twice a day and floss each night while paying careful attention to clean around the implant posts. In addition, do not forget to see your dentist twice a year for a cleaning and checkup.