Cosmetic Dentistry – Edmond, OK
Creating Picture-Perfect Smiles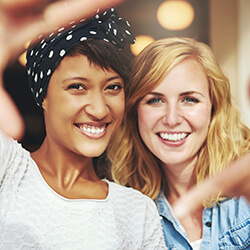 After Dr. Patrick Crowley and our team have helped you achieve and maintain healthy teeth, we look forward to discussing how we can make your smile truly dazzle. As a cosmetic dentist in Edmond, Dr. Crowley takes a personalized approach to ensure that your smile reflects the real you — confident and vibrant. Adults in Edmond, Deer Creek, Yukon, Oklahoma City, and all surrounding areas are invited to contact us to learn more about what's possible with cosmetic dentistry in Edmond, OK!
Who Is Dr. Crowley?
Dr. Patrick Crowley is a cosmetic dentist based in Edmond, OK. A graduate of the University of Oklahoma College of Dentistry, he received his Bachelor of Science degree in Biology from the University of Central Oklahoma. After dental school, he completed the AEGD residency program at Oklahoma University, gaining valuable experience in placing and restoring implants, cosmetic dentistry, and embracing complex cases.
We will help you find the best solution or treatment plan for your needs, as consultations are available. Dr. Crowley is also pleased to offer new patient specials that include:
$500 off Invisalign (without insurance)
$3,000 Implant Special (Implant abutment & crown without insurance)
FREE Implant Consultation
FREE Second Opinions
Metal-Free Dental Restorations
With CEREC technology, it just takes one visit to repair your smile with a metal-free crown, bridge, inlay, or onlay. Using the detailed blueprint Dr. Crowley creates from your treatment plan, our on-site milling machine creates a beautiful all-ceramic restoration in a matter of minutes. Dental ceramic is highly customizable to ensure it perfectly matches the surrounding tooth enamel.
Metal-free restorations are a long-lasting solution to issues affecting the front teeth. Dr. Crowley will continue to check in on the health of your restoration in regularly scheduled visits to our Edmond, OK dental office.
Dental Bonding
Direct bonding offers a non-invasive treatment option for minor flaws in the teeth that show when you smile. Using tooth-colored composite resin, Dr. Crowley artfully enhances the shape, size, color, and overall appearance of damaged teeth.
Direct bonding may be used to…
Correct chipped or broken teeth
Close small gaps between teeth
Cover up severe stains
Lengthen short or stubby teeth
Enhance the shape of pointed teeth
Smooth uneven surfaces
The process for direct bonding is simple. Dr. Crowley places the tooth-colored composite resin directly to your tooth, then shapes it into its most aesthetic form. Using a high-powered curing light, the direct bonding is cured in seconds.
Because it doesn't require the removal of any healthy tooth structure, direct bonding offers a wonderful alternative to more complex cosmetic procedures. With proper care and solid dental hygiene, direct bonding can last for many years after application.
Invisalign
Bluff Creek Dental offers a metal-free alternative to traditional braces. Invisalign is an FDA-approved treatment option that uses clear plastic aligners to gradually reposition your teeth using the same orthodontic principles as conventional braces. Dr. Crowley is pleased to provide the convenient, discreet option for adults and teens alike.
Once you receive your Invisalign trays, you can begin treatment immediately. Wear each aligner for 20 to 22 hours each day, switching to the next one in the system every 1 - 2 weeks. Remove the trays before eating and to clean your teeth. After about one year, on average, the treatment is complete.
Understanding the Cost of Cosmetic Dentistry
It's important to have a firm grasp of the cost of cosmetic dentistry before you begin your treatment. After all, most dental insurance plans don't provide any coverage for elective treatments, which includes most cosmetic procedures. As such, our team will take the time to put together a reliable estimate for you during your initial cosmetic consultation, and we'll help you review your financial options so that you can figure out the best way to make your smile transformation affordable.
Which Cosmetic Dental Service Is Right for Me?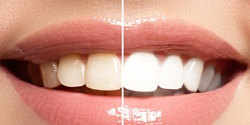 When comparing cosmetic treatments, you'll want to consider which option best fits your situation as well as the costs involved. At Bluff Creek Dental, we offer the following options:
Dental Bonding: Dental bonding is a good choice if you have any slightly damaged or misshapen teeth. It's one of the quickest and cheapest cosmetic options available, although it should be noted that the results typically last around 5 to 10 years; that means you might need to have the treatment redone in the future.
Teeth Whitening: Professional whitening offers a reliable method of getting rid of dental stains and discoloration. Compared to other cosmetic options, it's in the middle of the road in terms of price, and it can be completed relatively quickly. Of course, if you're looking to make changes that aren't related to the color of your tooth, teeth whitening likely won't be a viable option.
Invisalign: For patients with significant gaps in their smiles or badly misaligned teeth, Invisalign can be an ideal option. However, the treatment process can take months and tends to cost more than other procedures, making it a bigger investment in terms of time and money.
Cosmetic Dentistry Can Be an Investment Worth Making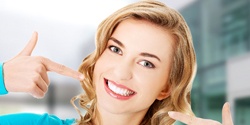 When thinking about the costs associated with cosmetic dentistry, you should also consider the benefits that make a bright new smile worth paying for. Having a grin that you're proud of can significantly improve your confidence and your overall sense of self-esteem; this in turn can make it easier to make a great first impression when meeting someone for the first time, which can mean all the difference on dates or at job interviews. In short, improving your smile can also improve the overall quality of your life.
How to Make Cosmetic Dentistry Affordable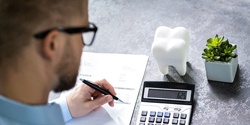 Even though cosmetic dentistry isn't covered under most dental plans, you may still be eligible for financing. We partner with CareCredit, which is a third-party financing group that allows you to pay the cost of your care at a rate that's right for your budget. One of the biggest advantages of CareCredit is that there are several payment plans to choose from, and each one has little to no interest to worry about. To learn more about CareCredit or other options for fitting cosmetic dentistry into your budget, please give us a call today.
Cosmetic Dentistry Frequently Asked Questions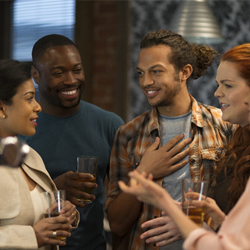 Do you still have questions about cosmetic dental treatments and what types of problems they can fix? At Bluff Creek Dental, we offer a large menu to choose from, so you can find the perfect fit to solve your unique issues. If you're still wondering about cosmetic dentistry, be sure to read below. We've collected some common questions we get from our patients for your convenience.
Will my cosmetic treatment be covered by my dental insurance?
Typically, dental insurance benefits don't cover the cost of cosmetic treatments in Edmond because they're not deemed as necessary procedures that help you maintain good oral health. Instead, they're often categorized as strictly aesthetic. However, it's still a good idea to double-check by contacting your insurance provider, because some procedures overlap and can be considered both preventive and cosmetic. For example, dental bonding can shield the inner portion of your tooth from harmful oral bacteria, keeping an infection from developing, but also repairing unsightly chips and cracks.
If you have any questions about your dental insurance coverage, don't hesitate to contact our dental office. Our team at Bluff Creek Dental will be more than happy to file any claims for you and help you navigate your benefits. We want to make sure that you get the most out of your policy.
What is cosmetic dentistry?
The primary purpose of cosmetic dental services is to improve the appearance of your teeth, gums, and bite. It focuses on altering the size, shape, color, and position of your overall grin to make it more appealing and attractive. However, there are some cosmetic dental treatments that will also improve your oral health. Some common procedures that our patients usually get to beautify their smile include:
Metal-Free Restorations
Dental Bonding
In-Office and Take-Home Professional Teeth Whitening
Invisalign
Does Bluff Creek Dental offer consultations for smile makeovers?
At Bluff Creek Dental, we offer a large menu of cosmetic services, which means that we are equipped with all of the necessary tools and techniques to completely transform our patients' smiles. If you have several oral imperfections that you're looking to conceal or fix, we can develop a customized treatment timeline for you, otherwise known as a complete smile makeover. This will allow us to gradually improve your smile and check off all of your concerns over the course of a certain number of months. So, yes, we do offer consultations for smile makeovers!
Do you offer payment plans for cosmetic dental services?
At Bluff Creek Dental, we realize that most dental insurance companies don't cover the cost of cosmetic treatments, which is why we offer additional financing through CareCredit. They will develop an affordable payment plan with little to no interest for you. That way, you won't need to put off getting the treatment you've been wanting.
For preventive and restorative dental care, we also offer in-house savings plans for patients who don't have dental insurance.
Do you have any special offers for cosmetic treatments?
We regularly offer new patient specials that you can find on our website. At the moment, we're offering $500 off of Invisalign treatment for patients without insurance, free dental implant consultations, and free second opinions.
Is cosmetic dentistry safe?
As long as you're receiving treatment from a qualified and trained dentist, then cosmetic dentistry is completely safe for most patients. Of course, it's important to keep in mind that every patient is different, which is why your dentist will have a consultation with you before your procedure to assess your medical and dental history, and make sure that the treatment you want will align with your goals, budget, and health.
In some cases, cosmetic services could pose a risk if you have an underlying oral health problem that isn't treated beforehand. For example, if you secured a dental veneer over a tooth with a cavity, it could make the decay more difficult to treat and lead to it spreading. However, when you visit a qualified professional, they'll address these issues beforehand.
How long does cosmetic dentistry last?
The lifespan of your cosmetic treatment will depend on multiple factors, including what type of procedure you receive and how well you take care of your smile afterward. The best way to get the most out of your investment in cosmetic dentistry in Edmond is to diligently brush and floss your teeth at home and visit Dr. Crowley for bi-annual checkups and cleanings.
Here are the lifespan of the services that Dr. Crowley offers:
Teeth whitening results can last for up to a year before needing to be touched-up.
Metal-free restorations can last for between five and 15 years.
Dental bonding can last for up to seven years.
Invisalign results can last for a lifetime with diligent retainer usage after treatment.
Does cosmetic dentistry hurt?
If you've never undergone a dental procedure before, the thought of getting a cosmetic treatment may bring up some fears. However, Dr. Crowley makes sure that each of your procedures is as comfortable as possible. In some cases, if the treatment may cause heightened sensitivity or some slight discomfort, our team may even numb the area first before moving forward. However, all of the services we offer, like teeth whitening, dental bonding, metal-free restorations, and Invisalign are virtually pain-free and shouldn't require any numbing beforehand.
How do I choose a good cosmetic dentist?
If you're looking for a skilled cosmetic dentist that will provide you with long-lasting and trustworthy results, check out their biography ! Get a sense of whether they use the latest technology in their office and see if they stay up-to-date with advancements in their field by taking continuing education courses. If you're looking into receiving more extensive cosmetic work, asking to see before-and-after photos of some of their work can also help you feel more comfortable choosing them for treatment.