Bluff Creek Dental Blog
February 26, 2018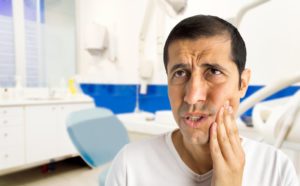 There are many reasons that people visit the dentist, but of all the reasons, oral cancer doesn't seem to be of many patient's concern. It really should be since the symptoms are so hard to notice in the early stages. That's why it's critical to have a professional examine your mouth at least every six months—maybe even more if you're a high-risk dental patient.
But what are the early warning signs of mouth cancer? And how can you prevent the disease? Your dentist in Northwest Oklahoma City is here to provide information about increasingly common cancer below.
Comments Off

on Can Your Dentist in Northwest Oklahoma City Spot Cancer?
Older Posts »