Edmond, OK Cigna Dental Insurance Provider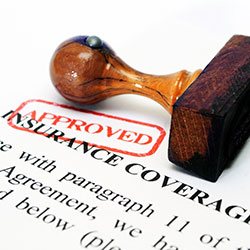 Many patients who avoid regular dentistry appointments indicate that the cost of care discourages them from visiting the dentist. At Bluff Creek Dental, we offer affordable preventive, restorative, and cosmetic dentistry services. Processing and filing dental insurance claims to help patients maximize their coverage is just one more way we make sure dental care fits into almost any budget. We are happy to work with dental insurance providers to maximize your benefits, and we offer in-network coverage for many benefit plans including Cigna. If you have questions about your unique Cigna dental insurance coverage, please don't hesitate to call our Edmond, OK dentistry team.
Your Cigna Benefit Plan
Every dental insurance plan is a unique contract between you, your employer, and Cigna. Two patients who are both covered by Cigna may receive different coverage. Before we begin a treatment plan, one of our knowledgeable team members will review your individual benefit plan and provide an accurate estimate of the out of pocket costs of care. Even though every patient's Cigna dental insurance plan is different, most patients can expect to receive the following coverage:
80 to 100% coverage for preventive services
50 to 80% coverage for restorative services
50 to 75% coverage for orthodontics (when this option is elected by the employer)
Cigna patients will receive this coverage for necessary dental treatments up to a specified plan maximum. This is the highest amount of coverage patients can receive within any benefit year.
Maximize Insurance & Keep Your Smile Healthy
Most patients covered by Cigna dental insurance receive complete coverage for preventive dentistry appointments. During these six month dental checkups, we examine your smile screening for early warning signs of common health concerns like tooth decay, gum disease, and even oral cancer. By offering early diagnosis and treatment planning during six month checkups, we help patients keep their smiles healthy. In addition to receiving the most dental insurance coverage, regular checkups are also the best way to avoid the need for more advanced treatments.
Benefits of In-Network Treatment
In-network dental offices have standing contracts with insurers. These contracts outline your insurer's fair and average pricing, and an in-network dentist agrees to charge fees for their services that fall within your plan's pricing. That means, you will only ever need to pay the out of pocket percentage of treatment costs. Out of network providers may charge higher fees for their services, but you will be responsible for the difference in price as well as the out of pocket percentage of the insurer's fair treatment costs. This difference in cost is typically negligible, but when you visit an in-network dental office, you won't need to worry about any additional costs.
No Traditional Insurance? We Can Help!
For patients without traditional dental insurance, we are happy to offer an in-house dental savings plan. For one low annual fee, patients receive all of their necessary dentistry services. Additionally, you will receive deep discounts on all of the other services we provide, even those not traditionally covered by medical insurance.