Emergency Dentistry - Northwest OKC
Your OKC Emergency Dentist Saving Smiles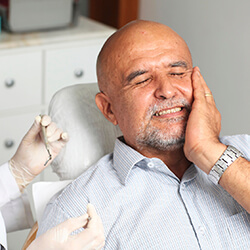 You can't always plan for when you will need dental care. If an emergency arises outside of your regularly-scheduled checkups and cleanings, know you can count on Dr. Crowley and the team at Bluff Creek Dental to provide urgent dental care. Call us as soon as possible and we'll schedule a time for you to come in, and have you back to smiling again in no time.
Types of dental emergencies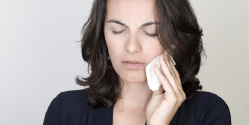 If you're in pain or have a damaged tooth, reach out to our team immediately. We'll help you to assess the situations, walk you through first aid steps, and schedule an appointment for you to see us as soon as possible. The most serious dental emergencies are things like facial trauma or severe toothache. Anything that impacts your ability to maintain your regular daily routine. Some of the most common situations we treat as emergencies include:
A tooth that is knocked out or dislodged
Broken tooth
Severe toothache or abscessed (infected) tooth
Foreign object lodged between teeth
Broken dental work (fillings, crowns, bridges, etc.)
Treating Dental Emergencies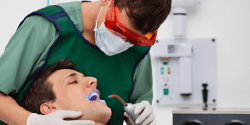 When you call our dental office, one of our team members will help you to relieve pain, slow bleeding, and ensure safety until you reach our office. Some of the first aid and pain management basics to keep in mind include during dental emergencies:
Cleanliness – rinse out your mouth and rinse off any dislodged pieces of tooth or dental restoration. Use cool water and be gentle. Don't rub, scrub, or use oral hygiene products unless directed to do so.
Cold – cold compresses will help you to prevent swelling, relieve pain, and slow the flow of blood. You should apply an ice pack for 20 minutes at a time (20 on and 20 off).
Pain relief – take over the counter pain relievers as necessary to reduce discomfort, but don't place an aspirin directly onto the tooth as this can damage soft tissue.
Damaged teeth – if all or part of a tooth is broken, retrieve the tooth, dental restoration, or broken pieces. If possible, replace your knocked out tooth or restoration in the vacated socked. If not, keep the tooth or restoration pieces safe until you reach our office. Storing teeth in a container of milk or water is the best way to protect them and ensure the greates chances for successful restoration.
While you can't always prevent dental emergencies, taking the time to brush and floss each day, visiting our office twice a year for checkups, and using protective mouthguards during sports events are great ways to reduce your risk for dental emergency. We invite patients in Northwest OKC, Edmond, Deer Creek, Yukon, Mustang, Moore, Norman, and Midwest City to count on us for emergency dentistry services! If you have broken a bone or experience heavy bleeding that does not slow or stop after 10 minutes of consistent pressure, head straight to the emergency room. We'll be happy to work with you and other medical professionals to ensure you receive the care you need to get the smile back on your face.