Emergency Dentist — Edmond, OK
Your Edmond Emergency Dentist Saving Smiles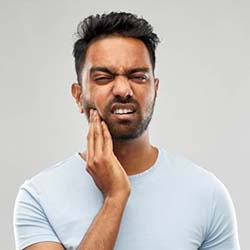 You can't always plan for when you will need dental care. If an emergency arises outside of your regularly-scheduled checkups and cleanings, know you can count on your emergency dentist in Edmond, OK to provide urgent dental treatment when you need it most. Call us as soon as possible and we'll schedule a time for you to come in and have you back to smiling again in no time.
Why Choose Bluff Creek Dental for Emergency Dental Care?
Highly Trained Dentist with Years of Experience
Same-Day Appointments for Emergency Patients
Various Options for Making Emergency Dental Care Affordable
What to Do in a Dental Emergency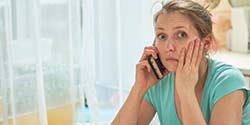 Step 1: Call Bluff Creek Dental. If you're in pain or have a damaged tooth, reach out to our team immediately. We'll help you assess the situation, walk you through first aid steps, and schedule an appointment for you to see us as soon as possible.
Step 2: See Dr. Crowley for and Emergency Appointment. Your Edmond emergency dentist, Dr. Crowley, will examine you as soon as you arrive to learn more about your situation and relieve any serious pain.
Step 3: Review Your Options & Make a Plan. Dr. Crowley will review his findings with you and explain which treatment options he recommends for your unique situation. After discussing the length and price of your options, you'll work together to make a custom treatment plan that's best for you.
Step 4: Get Fast, Professional Emergency Dental Care. As soon as you've agreed to a treatment plan, we'll get to work repairing your teeth, protecting your smile, and getting your oral health back on track. Whether you need a filling, crown, root canal, or something else entirely, your health and comfort will always be our top priorities.
The Most Common Dental Emergencies
It can sometimes be hard to tell whether or not an issue in your mouth really needs urgent attention, but generally speaking if you're experiencing severe discomfort, sudden swelling damage to your teeth, or any other worrisome symptoms, you should call our dental office near Piedmont as soon as possible to schedule an appointment. Also, if a tooth has been broken or knocked out, it should be considered a time sensitive emergency, even if it doesn't hurt. If you have any doubts over whether or not a problem is serious, it's usually better to be safe than sorry; small health issues can easily become larger ones without treatment. Give us a call right away if you experience any of the following.
When To Go to the Emergency Room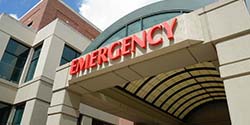 We invite patients in Edmond, Northwest OKC, Deer Creek, Yukon, Mustang, Moore, Norman, and Midwest City to count on us for emergency dentistry services! However, you should instead go directly to your local emergency room if you are experiencing a life-threatening issue like:
Dislocated, fractured, or broken jawbone
Bleeding that hasn't stopped after 10 minutes
Swelling that's making it hard to swallow or breathe
Once you've been discharged, we'll be happy to work with you and other medical professionals to ensure you receive the care you need to get the smile back on your face.
Dental Emergency Frequently Asked Questions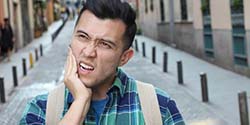 Dealing with a damaged, infected or missing tooth can be incredibly stressful. It's important to learn as much as you can about potential emergencies well before you actually need to respond to one. Here are the answers to some questions that your emergency dentist in Edmond, OK has often received.
Will I Need to Have My Tooth Extracted?
While extractions are a routine dental procedure, they're always a last resort. If we can save a tooth –whether it's by reinforcing it with a dental crown in Edmond or removing an infection via root canal – we will always try to do so before extracting it. Sometimes, however, the damage is just too extensive and irreparable, and leaving the tooth in might lead to worse health problems than removing it. We'll always perform a thorough examination of your tooth and consider all of the available options before we make a recommendation.
What Should I Do If MY Dental Pain Goes Away?
Sometimes a toothache in Piedmont can go away on its own, but that doesn't mean the problem is solved; in fact, it might just be the prelude to something worse! When a tooth has been infected, the bacteria attack the nerves inside the pulp, which is where the pain comes from. Once the nerves have been destroyed, the pain stops, but the infection will then spread to the jawbone. If that happens, you'll be in serious danger of losing your teeth; that's not even getting into the risk of the infection spreading even further. For this reason, you should always call your dentist for a toothache that lasts longer than a couple of days, even if it stops hurting after a while.