Bluff Creek Dental's Discount Program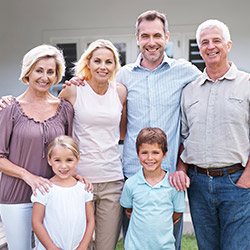 Don't have dental insurance?? We have come up with an exclusive in-office plan to help you get the proper dental care you deserve at the prices you can afford.
With all of the changes being made in healthcare coverage, we know many people are letting their dental health fall to the wayside, either due to loss of dental insurance or because of cost. We have designed the Dental Care Program to help people overcome these obstacles to maintain their oral health.
Oral health is directly linked to your overall health. Poor dental health has been closely linked to heart disease, stroke and diabetes. Now is the time to take charge of your health and take advantage of this excellent plan to stay healthy. Our team is committed to your health!
PLAN DISCOUNTS
Services
Discounts
Diagnostics & X-Rays

Comprehensive Exam

100%

Periodic Exams- 2 per year

100%

Full Mouth Set of X-Rays (1 x 3 years)

100%

Periapical X-Ray- 2 per year

100%

Bitewing X-Ray- 4 per year

100%
Preventative

Child Cleaning- 2 per year

100%

Adult Cleaning- 2 per year

100%

Periodontal Maintenance- 2 per year

100%

Sealants

50%
All Other Procedures

All Other Periodontal

20%

Crowns

20%

Root Canals

20%

Fillings

20%

Surgical

20%

Implants

20%

Dentures & Partials

20%

Emergency Visit

20%
PROGRAM EXCLUSIONS AND LIMITATIONS
This program is a discount plan, not a dental insurance plan. It cannot be used in conjunction with any insurance plan. The plan cannot be used in conjunction with any other offers or promotions. Payment in full is due at the time of service via cash, check, or major credit card. This excludes Care Credit, whitening, or Invisalign.
PERSONAL DENTAL DISCOUNT PLAN PRICING
$329 Annually$549 Annually$160 Annually
No Yearly Maximum
No Deductibles
No Claim Forms
No Pre-Authorization Requirements
No Pre-Existing Condition Limitations
No waiting Periods

**** Dependent is defined as anyone 18 years of age or younger ****
**** In house members are eligible for the Implant special $3250 ****
**** No refunds given after benefits used ****
**** Benefits must be used during coverage term ****