About Our Edmond, OK Dental Office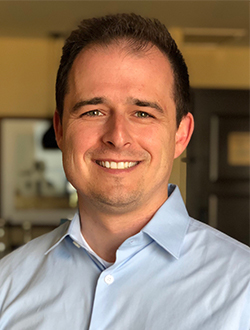 Welcome to Bluff Creek Dental, where Dr. Patrick Crowley and team work to provide exceptional dental experiences at every turn. Our Edmond, OK dental office is equipped with the latest dental technology, which helps us provide comfortable, efficient dentistry for patients of all ages. With a wide range of services including checkups and hygiene visits, same day crowns, and excellent restorative treatments, we build and maintain healthy, happy smiles for Edmond, OK residents.
You'll notice things operate a little differently at our practice. First of all, we take our time with each and every one of our patients, ensuring that you are always fully informed on your dental health. But we also honor your time — and we'll never keep you longer than necessary. We value quality over quantity at Bluff Creek Dental.
Are you and your family looking for a new dental home? You've found it right here. We welcome patients from Deer Creek, Edmond, Piedmont, and all of Edmond, OK to our dental office. Schedule an appointment today!
Trustworthy & Honest
Two key components of excellent dental care are trustworthiness and honesty. When you know you can count on your dental team to provide care that's in your best interest, every single time, you soon see there's nothing to dread with dental care. Dr. Crowley and our staff work to develop personalized relationships with all of our patients, so that we become true partners in their dental health. Families and individuals in and around Edmond, OK trust us with their smiles.
State-of-the-Art Office
A dentist cannot perform the very best care without the latest in technology. From intraoral cameras to digital x-rays, impressions, and much more, Dr. Crowley has outfitted our office with state-of-the-art equipment to ensure we can provide the superior dentistry at every turn. Sedation dentistry and our friendly environment makes care more comfortable, too. See for yourself what we use to provide soothing, efficient care in a virtual tour of our office.
We Value Your Time
At Bluff Creek Dental, we truly respect and value our patients, and that means honoring your time, too. We love our waiting room, but we don't want you to have to spend any more time there than is absolutely necessary. When you visit our office, you'll notice that part of what sets us apart from the rest is that here, running on time is the norm — not the exception. We know you've got other places to be!
Emergencies Accepted
If you need to see the dentist outside of your regularly-scheduled dental appointments, we're here for you with emergency services. A knocked out tooth, severe toothache, broken filling or crown, or any other situation can leave you in a panic — but you'll feel calm knowing Dr. Crowley and the staff at Bluff Creek Dental are on the case. Call us ASAP after the unexpected happens to you or someone you love!