Same-Day Dental Crowns – Edmond, OK
Fast, Cosmetically Flawless Dental Care Solutions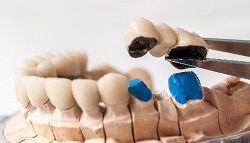 When a tooth becomes damaged, the last thing you want to do is wait for your smile to be repaired. In many cases, dental offices have no other choice than to complete a lengthy, inconvenient—even messy—restoration process with traditional dental crowns.
Thankfully, your trusted dentist, Dr. Crowley, knew it would be worth it to invest in advanced technology to improve our patient's experiences by offering same-day dental crowns in Edmond, OK.
Understanding Same-Day Dental Crowns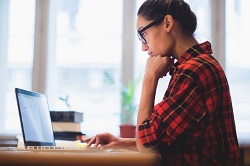 CEREC means Chairside Economical Restoration of Esthetic Ceramics (dentistry). CAD stands for Computer Aided Design, meaning that we use computers for creating, altering, and examining the design of your dental crowns. CAM is referred to the software that controls the advanced machines that execute the creation of your dental work.
Together, this advanced technology in Edmond and our expert team can speed up your dental restoration process by weeks! Advanced technology also creates more comfortable experiences for our patients by eliminating the whole impression phase of dental crowns. Now, you can visit a dental office and have your dental health issue addressed quickly, comfortably, and effectively.
Dental Problems That Advanced Dental Crowns Can Solve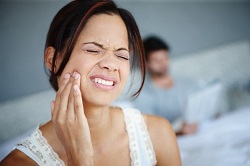 Traditional dental crowns have been a tried and true way to repair a tooth that's currently experiencing dental issues. Now, our innovative dental office can provide the same great results—just in a much better way. Getting a crown can significantly improve the damaged tooth's stability, appearance, and position within the smile.
Our dental office near Piedmont precisely matches our dental materials to mimic your natural teeth, giving your damaged tooth the gorgeous makeover it truly needs all while restoring its health at the same time. There are several reasons why your dentist may bring up the idea of getting this restoration:
Dental crowns can be attached to dental implants for a permanent solution.
Crowns can restore the structure of an instable tooth.
Dental crowns can help repair a tooth that's been damaged and treated with a root canal.
Crowns can restore a tooth that's been severely damaged by dental decay.
Dental crowns can protect a weak tooth from becoming fractured.
Crowns can cover a discolored tooth for a beautiful smile makeover.
Our Dental Office Values Your Time and Comfort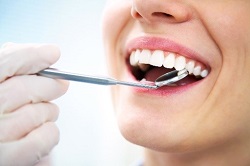 When you need a dental restoration, it's because you're dealing with an oral health concern and/or you have dental pain. With that being said, Dr. Crowley and the rest of our team knows that you need a solution right away. Not only would it be inconvenient to wait, but it could be painful.
Ultimately, that's why our dental office puts so much emphasis on offering advanced dental services. We want you to feel comfortable and confident in our team. What better way to kick off a positive patient-dentist relationship than with quick, effective, dental services.
Dr. Crowley is here to help you achieve better oral health and maintain it. If you need to get a crown and fast, feel free to contact our dental office. We will do our best to see you the same day!