August 5, 2017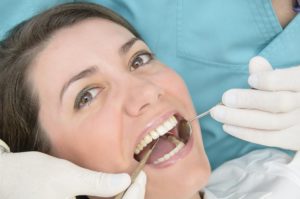 Dental crowns are advanced restorations that allow dentists to save teeth that may otherwise need to be extracted. However, traditional dental crowns required patients schedule at least two appointment, and the process could take weeks or months to complete. In some dental offices, you can get the same, high quality restorations in just one appointment using the CEREC system.
What is CEREC?
CEREC literally stands for chairside economical restoration of esthetic ceramics, but it's really much simpler than that. CEREC is a state-of-the-art restoration system that allows dentists to complete the entire dental crown preparation, creation, and placement process in one appointment. There's no need to wait for a dental lab to craft the crown or schedule multiple appointments.
(more…)
March 1, 2017
Dentist OKC: Temporary Tooth Pain Symptoms & Solutions
It can be difficult to concentrate on daily life activities when you're in pain, especially if it's from tooth pain. You may find that you tend to favor one side while chewing due to having pain on the other. This pain isn't actually the tooth itself, of course, but instead it is caused by nerves inside a tooth's pulp chamber. Unfortunately, one person's tooth pain may be for a completely different reason than the next. While there is no cookie cutter answer as to what may be causing it, today, our dentist in OKC is going to go over 2 possibilities for your tooth pain.