November 11, 2020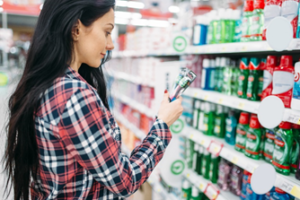 You realize it has been about 3 months since you bought your last toothbrush, and it's time for a new one. But as you stand in the dental aisle, you wonder which style you need. It can be difficult to decide which toothbrush will work best for you when there are so many options available. Below, your dentist in Northwest Oklahoma City has created a short list of factors to consider before you choose one.
Manual vs. Electric
The first step in this decision process is choosing between a manual and electric toothbrush. According to the American Dental Association, they are both very effective at removing plaque from your teeth, so it essentially comes down to your own preference.
Manual Toothbrushes: Many people prefer manual toothbrushes to the electric options because they are much more cost effective. Their prices typically range from $1 to $3, and they are easily accessible. Manual brushes can be found in grocery stores, drug stores and even gas stations. This option also comes in a wide range of colors and bristle styles, making it easy to personalize your dental care.
Electric Toothbrushes: While both styles can effectively remove plaque, studies have shown that electric toothbrushes can clean your teeth and gums better than their manual counterparts. This option can make your dental routine easier to manage. They have built-in timers to ensure that you brush for the suggested 2 minutes, and they are an excellent choice for people who suffer from ailments like rheumatoid arthritis and carpal tunnel syndrome.
Toothbrush Size
Choosing the proper size toothbrush is another important aspect of the decision-making process. The right size will fit easily in your mouth and can brush one or two teeth at once. If you find that the head of a toothbrush jabs into your jawbone, it is probably too big for your mouth. If you find that most adult toothbrush heads are too big, you may consider using one that is youth-sized. The only difference between a youth and adult toothbrushes is the size; they can both effectively remove plaque when used properly.
Bristle Styles
Most people think medium or hard bristles will be more effective at removing stains and plaque, but most dentists recommend soft bristles. Why? Toothbrushes with medium or hard bristles can cause receding gums and increase your risk of dental sensitivity. Soft bristles are more flexible and can reach below the gumline more comfortably than medium or hard bristles, which may cause bleeding and discomfort.
Whichever toothbrush you select, make sure you are replacing it every 3-4 months for maximum effectiveness. You also want to make sure to maintain an effective dental care routine between dental cleanings. This means you should brush for 2 minutes twice a day and floss at least once a day. If you have more specific questions about picking a toothbrush, your dentist in Northwest Oklahoma City will be happy to guide you in the right direction.
About the Author
Dr. Patrick Crowley and his team at Bluff Creek Dental provide their patients with exceptional dental care. Even after completing a Advanced Education in General Dentistry residency program at OU, his commitment to continued education keeps him highly skilled in a wide range of services. For example, he stays knowledgeable about modern techniques for placing and restoring dental implants, cosmetic dentistry and preventive care. To learn more, contact the office at (405) 751-5515, or visit the website today!
Comments Off

on How to Choose a Toothbrush That is Right for You
No Comments
No comments yet.
RSS feed for comments on this post.
Sorry, the comment form is closed at this time.