July 16, 2020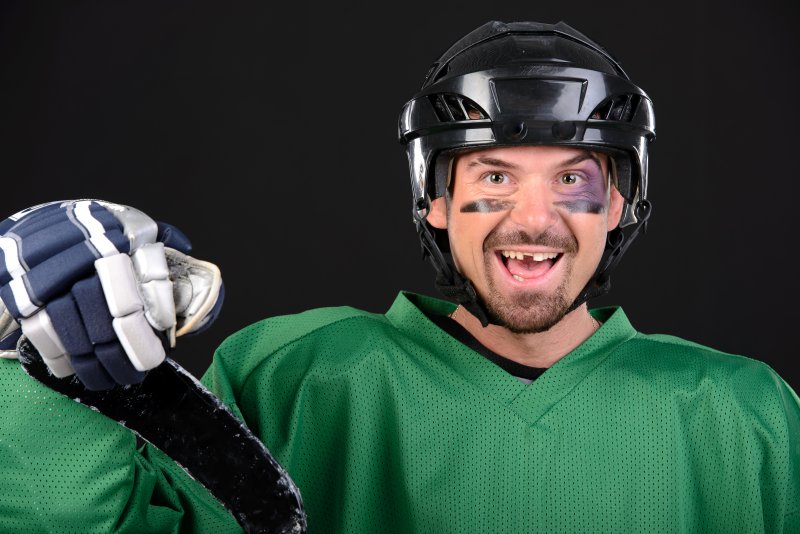 Dental emergencies can be scary and never happen at a convenient time. In the event where you've accidently knocked out your tooth, it's important to act calmly and quickly so that you can get to your emergency dentist in time and save your tooth. Continue reading to learn about the different steps you should take when dealing with this type of dental emergency.
What Do I Do If I have a Knocked-Out Tooth?
If your tooth gets knocked out, take the following steps in order to save it:
Locate Your Tooth: Find your tooth and pick it up by the crown. Never touch the root of your tooth because you don't want to cause additional damage to the soft tissue.
Rinse It Off: If your tooth has dirt on it, rinse it off with water. Don't use soap or any other chemicals and don't scrub or dry the tooth. It's also important that you don't wrap it in a tissue or cloth.
Place the Tooth Back in Your Mouth: If you can, place the tooth back in your socket immediately. Gently push it in with your fingers while holding it by the crown. Hold the tooth in place with your fingers or gently bite down on it.
Make Sure Your Tooth Stays Moist: Your dislodged tooth must stay moist at all times. If you're unable to place it back into the socket, you can either hold it in your cheek or put it in a container of milk. You shouldn't use regular tap water because the root surface cells cannot tolerate it for extended periods of time.
See Your Emergency Dentist: The most important thing you can do is see your emergency dentist immediately. This should be within the hour of when your tooth got knocked out if you're going to save it.
What If My Tooth Cannot Be Saved?
If it's determined that your tooth cannot be saved, your dentist will likely recommend that you get a dental implant. They replace the natural root of the tooth and allow for an artificial tooth to be placed on the end. Here are some of the benefits:
They last upwards of 25 years if cared for correctly
Implants have a 98% success rate
Dental implants are just as durable as a natural tooth
They look natural
Implants maintain the integrity of the jawbone
Dental implants stand alone and don't require alteration of nearby teeth.
If you have a knocked-out tooth, don't panic. Just act quickly and get to your emergency dentist as soon as possible. Your smile will be restored in no time!
About the Author
Dr. Patrick Crowley is an emergency dentist serving patients in Oklahoma City. He earned his dental degree from the University of Oklahoma College of Dentistry and furthered his education by completing the AEGD residency program at OU. He is a member of several professional organizations including the Oklahoma Dental Association and the American Dental Association. If you're experiencing a dental emergency, Dr. Crowley would be happy to help you get back on your feet. For more information or to schedule an appointment, visit his website or call (405) 751-5515.
Comments Off

on What to Do If Your Tooth Gets Knocked Out
No Comments
No comments yet.
RSS feed for comments on this post.
Sorry, the comment form is closed at this time.