April 26, 2019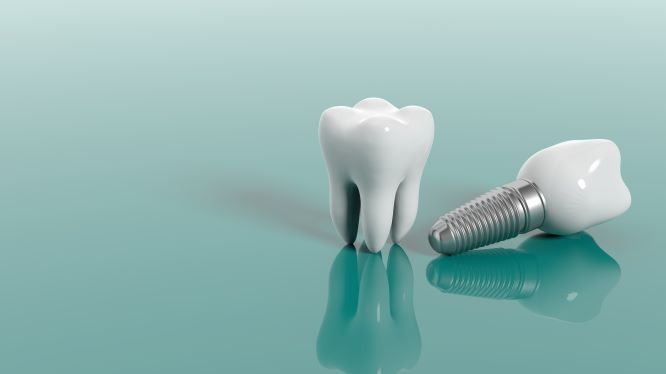 Dental implants were designed to offer dental patients a flexible alternative to traditional adhesive dentures, whether that means restoring one tooth or multiple teeth at the same time. Implants even make it possible to restore an entire arch of teeth by using a custom-made set of implant dentures. Your dentist will work with you to design the right treatment for your oral profile.
A World of Customized Solutions to Meet Your Dental Health Needs
Your journey towards full restoration of your missing teeth begins with a trip to a qualified implant dentist. He or she will perform a complete oral examination, discuss your restorative goals with you, and make specific recommendations at that time. Here are some of the options available:
A single tooth restoration: your dentist will place a single titanium fixture beneath the gum line that will support an expertly crafted porcelain tooth. The restoration will be designed to blend in perfectly with the surrounding teeth. It will be as if the missing tooth grew back on its own.
A multitooth bridge: traditional bridgework is a standard treatment for restoring multiple missing teeth all at once. But traditional bridges use adhesives and require healthy teeth on either side of the gap to support the restoration. On the other hand, an implant-supported bridge is held in place by two or more lightweight titanium fixtures, giving it superior resilience and beauty.
An implant-supported denture: You may have heard this approach referred to as an "all on four" or "all on six" restoration. It restores an entire arch of teeth all at once. Yet the product can be removed at any time for cleaning or other personal tasks. Compared to traditional adhesive dentures, it's like having the best of both worlds.
Caring for Dental Implants
Dental implants are an investment in a better life. Like any investment, they do require a reasonable amount of care. Your dentist will probably recommend the following steps:
Brushing and flossing your remaining natural teeth: this is important for preventing further tooth loss and for keeping your gums healthy.
Eating a sensible diet: just like healthy natural teeth,implants rely for their strength on the underlying bones in your jaw. Keeping them strong and healthy means eating plenty of nutritious food and limiting consumption of sugars and simple starches.
Consuming alcohol only in moderation: having a drink every now and then is okay for some people. But overindulging can not only erode tooth enamel, it can also interfere with your body's ability to absorb nutrients from your food.
Steering clear of tobacco: all forms of tobacco can have devastating consequences for your oral health, even if you have a full implant restoration. Ask your dentist about new medications that can help you to kick the habit for good.
Seeing your dentist for exams and cleanings: it's important to give an implant dentist a chance to examine the restoration on a periodic basis, just to make sure that everything is as it should be. Another reason to keep regular dental appointments is to catch possible problems such as oral cancer in their earliest stages.
Dental implants are a great way to improve not only your oral health but every aspect of your life. Talk to your dentist about them during your next appointment. Your smile deserves nothing less.
About the Author
Dr. Patrick Crowley is a skilled implant dentist and a proud member of the American Dental Association. He earned his DDS degree from the University of Oklahoma College of Dentistry. You can reach his office online or by calling (405) 751-5515.
Comments Off

on Dental Implants: What If I Need More Than One?
No Comments
No comments yet.
RSS feed for comments on this post.
Sorry, the comment form is closed at this time.