February 17, 2019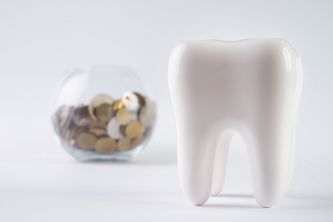 Your dental health is important for multiple reasons. Chief among them is the ability to eat, speak and smile with ease, not to mention the self-confidence that comes with a healthy smile. But did you know that your teeth and gums directly impact your general health as well? For example, researchers have found that gum disease increases the risk of heart disease, pregnancy complications, and even some cancers. But, despite the importance of dental health, many people struggle to afford seeing a dentist in OKC – especially if they're one of the millions of Americans who don't have dental insurance. The good news? We have a savings plan that makes high-quality dental care more affordable for everyone! Keep reading below to learn more.
How Does the Savings Plan Work?
The savings plan is essentially a discount plan that allows you to get a variety of dental services at a significant savings. You simply pay a one-time annual membership fee and can begin scheduling appointments at a reduced rate right away.
Here are the annual membership rates:
1 person – $299
2 people – $499
Each additional dependent – $150
Cleanings, routine X-rays, and checkup exams are covered at 100% and will cost you nothing out of pocket.
Sealants, which are excellent for preventing childhood cavities, are 50% off. Other procedures are 20% off, including:
Gum therapy such as deep cleanings
Dental crowns
Root canals
Fillings
Oral surgery
Dental implants
Dentures and partials
Emergency visits
One major advantage of this plan is simplicity. Unlike insurance, there are no claim forms, deductibles, annual maximums, waiting periods or pre-existing condition limitations.
However, since this plan cannot be combined with dental insurance, it works best for people who don't have an existing insurance plan.
How Can You Get Started?
If you'd like to sign up and start taking advantage of the savings right away, simply call the office. If you have specific issues that need to be addressed, you'll be able to schedule a consultation or a checkup at the same time that you sign up.
Getting dental care without insurance is difficult for many people. But this plan is a fantastic way to get the care you need to have a healthy smile – without breaking the bank!
About the Author
Dr. Patrick Crowley is a family dentist in OKC who encourages everyone to get routine dental care to prevent major dental problems and maintain good oral health. He knows how hard it can be without insurance and has created a plan to help everyone get the care they need. If you need affordable dentistry and have any other questions, he can be reached via his website.
Comments Off

on Struggling To Pay For Dental Care? A Dentist In OKC Makes It Affordable!
No Comments
No comments yet.
RSS feed for comments on this post.
Sorry, the comment form is closed at this time.