January 6, 2019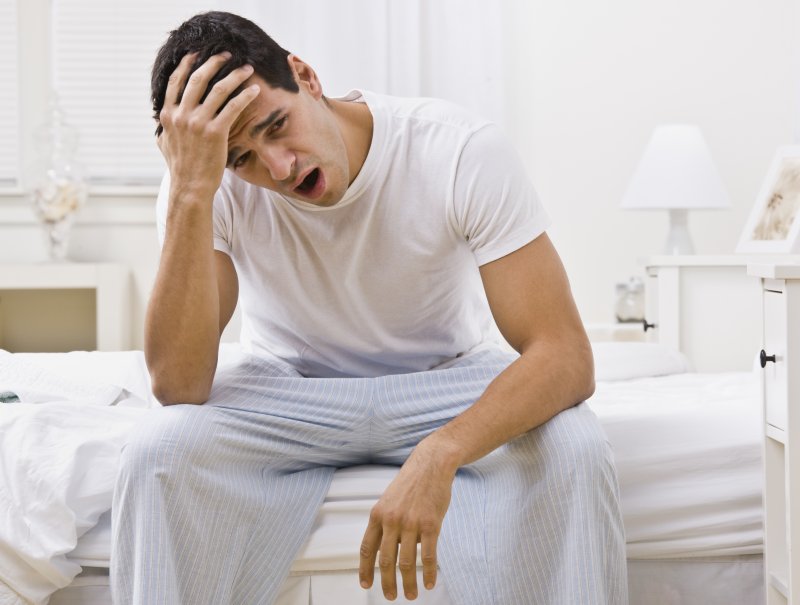 Do you drag yourself through the day barely able to stay awake? The problem may stem from sleep apnea. Your dentist can help by performing an oral exam, recommending a sleep study, or prescribing solutions such as a CPAP mask or prescription mouth guard. There's no reason to suffer in silence when help is available.
The Importance of Quality Sleep
Getting plenty of rest is essential for enjoying good health. When we fail to get the deep, refreshing sleep we need, we may notice symptoms like these:
Trouble staying awake. If you're always drinking coffee or splashing your face with cold water, then your rest isn't all that it should be.
Depression, anxiety, or trouble focusing. Sleep is essential for both our mental and physical well-being.
High blood pressure. A body that's deprived of sleep must struggle to make it through the day. This forces our heart to work harder, contributing to hypertension.
There are many potential causes of poor sleep. One of the most common is sleep apnea, a serious but treatable condition.
What is Sleep Apnea?
Oxygen is more important for your survival than food itself. That's why your body has built-in safeguards to keep you breathing even when you're asleep. If something happens to restrict your inhalation, then your brain will force you to wake up.
When this happens continuously throughout the night, then the result is sleep apnea. Here are some of the more common causes of this condition:
Excess weight. People who are overweight or obese have extra tissue in their mouth and throat that may close around itself during the nighttime.
Smoking. Tobacco irritates the throat, constricting airways and making breathing more difficult.
Sedentary habits. Your body requires exercise to stay healthy. Physical inactivity makes apnea more likely.
Excessive alcohol consumption. Having too much to drink can depress your central nervous system, making it more difficult for your body to rouse you when your breathing is interrupted.
Irregular sleep habits. Our bodies work best when we maintain a consistent daily schedule. Going to bed and getting up at different times throws off your internal clock, making apnea more likely.
Sometimes patients are aware of their apnea symptoms. Other times, however, they may wake up in the morning not remembering the numerous times their sleep was interrupted.
What Can Your Dentist Do for Sleep Apnea?
Your dentist has many sleep apnea therapy options that can help you to enjoy relief from your symptoms. These include:
Performing an oral exam to diagnose the cause of the problem.
Authorizing a sleep study. You will spend the night in a comfortable residential-type setting while technicians monitor your sleep habits and vital signs.
Prescribing a CPAP mask or prescription mouth guard. Either of these can help to keep your airway open at night.
Offering lifestyle tips, such as nutritional or exercise guidance.
Sleep apnea symptoms are too serious to ignore. See your dentist or other healthcare professional if you suspect you're suffering from this problem. Prompt treatment can help you to enjoy deeper rest and a better quality of life.
About the Author
Dr. Patrick Crowley is a graduate of the University of Oklahoma College of Dentistry and a member of the American Dental Association (ADA). His broad range of experience and training enables him to treat a variety of health conditions. You can reach his office online or by calling (405) 751-5515.
Comments Off

on Sleep Apnea? Your Dentist Can Help
No Comments
No comments yet.
RSS feed for comments on this post.
Sorry, the comment form is closed at this time.