October 13, 2017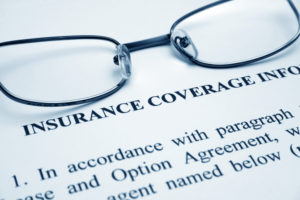 As 2017 comes to a close, there is often a lot to do to get ready for the coming year. New year's resolutions being set, vacations being planned, and holidays to look forward to. One thing most people don't plan for at the end of the year – using up their dental insurance benefits. Late summer and fall are great times to review your current dental care plan and discuss using up benefits before the end of the year. Most dental offices have information for new patients regarding their dental insurance and financing policies available online, but it's often best to schedule an appointment to discuss your coverage.

Back to School Visits for Kids & the Whole Family
We encourage the families who visit us to schedule back to school appointments. This is a great way to check in, and start planning for the coming year's oral health and hygiene visits. During these later summer or early fall appointments, we can help you plan to use up any remaining dental insurance benefits. Please don't hesitate to ask your dental team for more information.
Making the Most of Annual Maximums
If you've been considering an advanced restorative or cosmetic dentistry procedure, the end of the year may be a good time to get started. Most dental insurance plans have annual coverage maximums. That means the insurance provider will only pay a certain amount of money each year, even if the services above the maximum are typically covered treatments. For instance, patients who want to replace missing teeth can often plan to have the preparation and planning process completed under one dental insurance plan year and the restoration placement on the next year's maximums.
Using up Your Flexible Spending Account Funds
If you have a flexible spending account through your medical or dental insurance provider, these funds have to be spent before the end of the year. In most cases, none of this money will roll over or be reimbursed. Rather than lose these funds, consider treating yourself to teeth whitening or another dental procedure you've talked yourself out of because it's not a "necessity."
Meet Dr. Patrick Crowley
Dr. Patrick Crowley and the Bluff Creek Dental team are dedicated to making dental care comfortable, convenient, and affordable. Our knowledgeable dental team knows how to make the most of patients' benefit plans to ensure they receive the dental care they need within their schedule and budget. If you want to find out more about using up remaining dental insurance benefits before the end of the year, call our Oklahoma City dental office to schedule an appointment today. We'll review your policy and help you find the right treatment options.
No Comments »
No comments yet.
RSS feed for comments on this post.
Leave a comment