August 15, 2017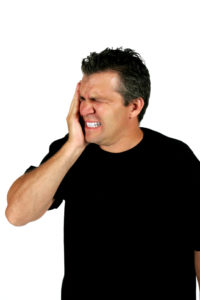 Root canals have a bad reputation. That's no secret. However, apart from a few rare exceptions, root canals actually relieve pain rather than causing it. When done properly, root canal therapy allows patients to keep a tooth that would have otherwise been extracted. A root canal is needed when decay or damage accesses the innermost layer of the tooth where the nerve system is housed causing severe pain and dental sensitivity. In rare cases, the dentist may not completely remove the inner tooth layer, called the pulp, or the tooth may not be completely sealed. When this happens, the root canal may fail. In some cases, retreatment is possible, but for others, tooth extraction and replacement may be necessary. The treatment decision is a personal one, and no solution is right for every patient.

Retreatment VS Extraction
Before we begin treatment for a failed root canal, we'll need to determine whether retreatment or extraction is the best option. Retreatment can be completed by removing the crown or other restoration over the root canal treated tooth, extracting the gutta percha that replaces the pulp, and redoing the treatment. Apicoectomy may also be recommended. This advanced procedure requires us to surgically access the tooth below the gum line, remove the root tip, and extract the gutta percha through this access point. If neither of these options seems beneficial, tooth extraction may be a better option.
A Tooth Extraction Case Study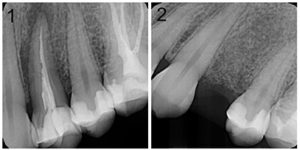 One patient we treated had a root canal that failed. He was in a great deal of pain, and unfortunately, a lot of the natural tooth structure had been lost. Additionally, surrounding supportive gum and bone structure had been damaged. For him, the best option was to extract and replace the tooth. To ensure a natural result, we recommended a bone graft and dental implant supported tooth replacement. On the day we extracted the damaged tooth, we placed a bone graft in preparation for implant placement.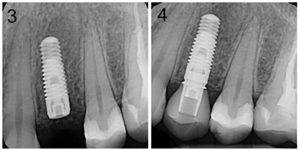 Once the bone graft had fully healed, the patient returned, so we could place the dental implant post. A few months after the dental implant post was placed, an abutment was attached to support a custom crafted dental crown. The end result was a healthy, pain free smile. You can learn more about this case and some of the other advanced treatments we've provide in our smile gallery.
Meet Dr. Crowley
Dr. Patrick Crowley is a trusted and skilled Oklahoma City dentistry provider. At Bluff Creek Dental, we provide complete restorative and cosmetic dental care including root canals and dental implant supported tooth replacement. If you'd like to find out more about these treatments or schedule an appointment, contact our knowledgeable dentistry team. We're always here to help whenever patients need us most.
No Comments »
No comments yet.
RSS feed for comments on this post.
Leave a comment