×
Bluff Creek Dental has moved!
The new dental office is just around the corner from our previous location. Same team, same great care that you have come to expect, just in a bigger and better space!
Here is our new address: 15101 Crown at Lone Oak Rd. Edmond, OK 73013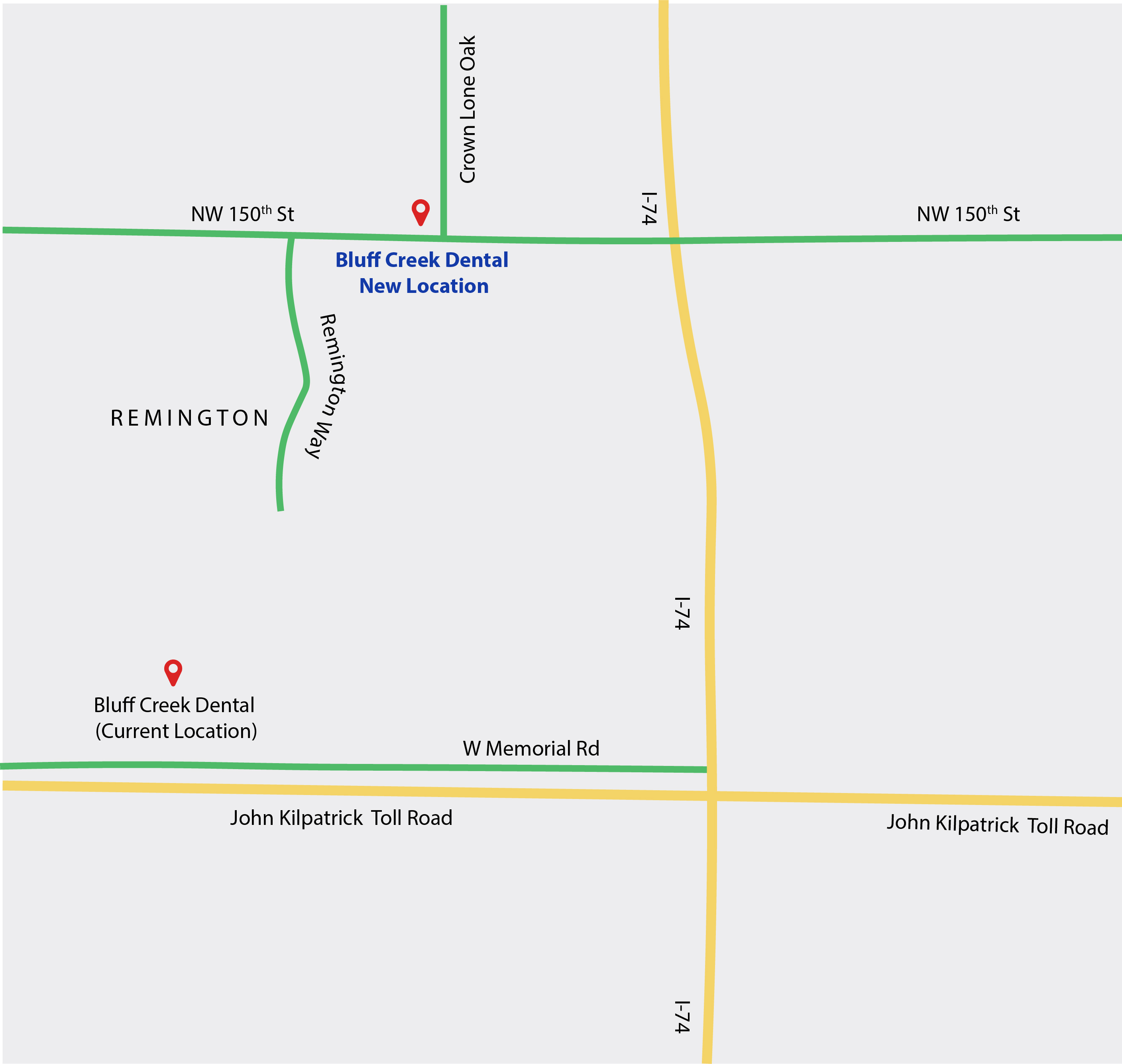 We can't wait to show you our brand-new dental office! If you have any questions at all, please don't hesitate to reach out. All of our current contact information will remain the same, so you should have no problem getting a hold of us.