Dental Implant Placement Process – Northwest, OKC
What is the Implant Placement Process Like?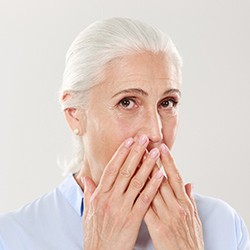 When it comes to replacing any number of missing teeth, the dental implant process stands in a class of its own. By inserting cylinder shaped titanium posts into your jawbone, we're able to mitigate any further bone loss, and rebuild your smile without having to alter any surrounding teeth. With proper care, you can look forward to having a natural looking smile and up to 95% of your bite power restored. That means you can once again eat many of the foods you love with the assuredness that your teeth can do their job. To get the process underway, simply contact our office to request a visit!
Am I a Candidate for Dental Implants?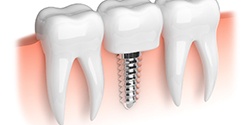 Dental implantation is known for its high success rate, but there are preliminary steps that factor into maintaining such a level of excellency. One of them is the initial examination, at which time we'll evaluate your oral health, because the condition of your gums and surrounding teeth will impact the longevity of your dental implant. Therefore, if there are any signs of gum disease or other issues, we'll discuss the treatment options with you.
We'll also measure your existing jawbone density, as it's key to a dental implant seating properly. If you have an insufficient amount, one possibility is for you to undergo a bone grafting procedure. It involves the removal of bone material from another part of your body (usually the hip or chin) and adding to the jaw to build up the bone bed. Once you've healed well enough, we can then move forward with the implant process.
The Possibility of Tooth Extractions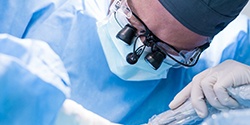 As part of the preparation for dental implantation, we may need to extract any remaining teeth that are unsalvageable. This can add time to the overall process, but the ultimate goal is to create an environment in your mouth that supports the successful insertion of any number of implants.
Recovery and the Next Steps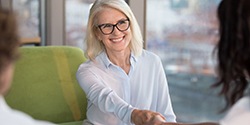 After dental implant placement, the next step is for your gums to heal and for the biocompatible titanium to fuse with your jawbone, which is called osseointegration. This can sometimes take up to nine months to complete, but it's well worth the wait, as you'll gain a lifetime of confident smiles, enjoyable meals and better oral and overall health.
Once we determine that you've healed well enough and the fusion process has successfully completed, we'll place a titanium abutment, which is carefully screwed into the implant to allow the final restoration (a porcelain crown) to securely attach to it. The crown, constructed from the highest grade of dental ceramics, will match the color, texture and strength of your natural teeth. With these components in place, you'll have a smile that is just as attractive and functional as your original ivories.
The timeframe for completion of the dental implant procedure will ultimately depend on your individual needs. However, with many dental implants lasting 30 years or more, displaying a little bit of patience and following the care tips that we'll provide will reward you mightily!
To get the dental implant placement process started, don't hesitate to contact us today to request a visit!